How it all started
Produced and bottled in Denmark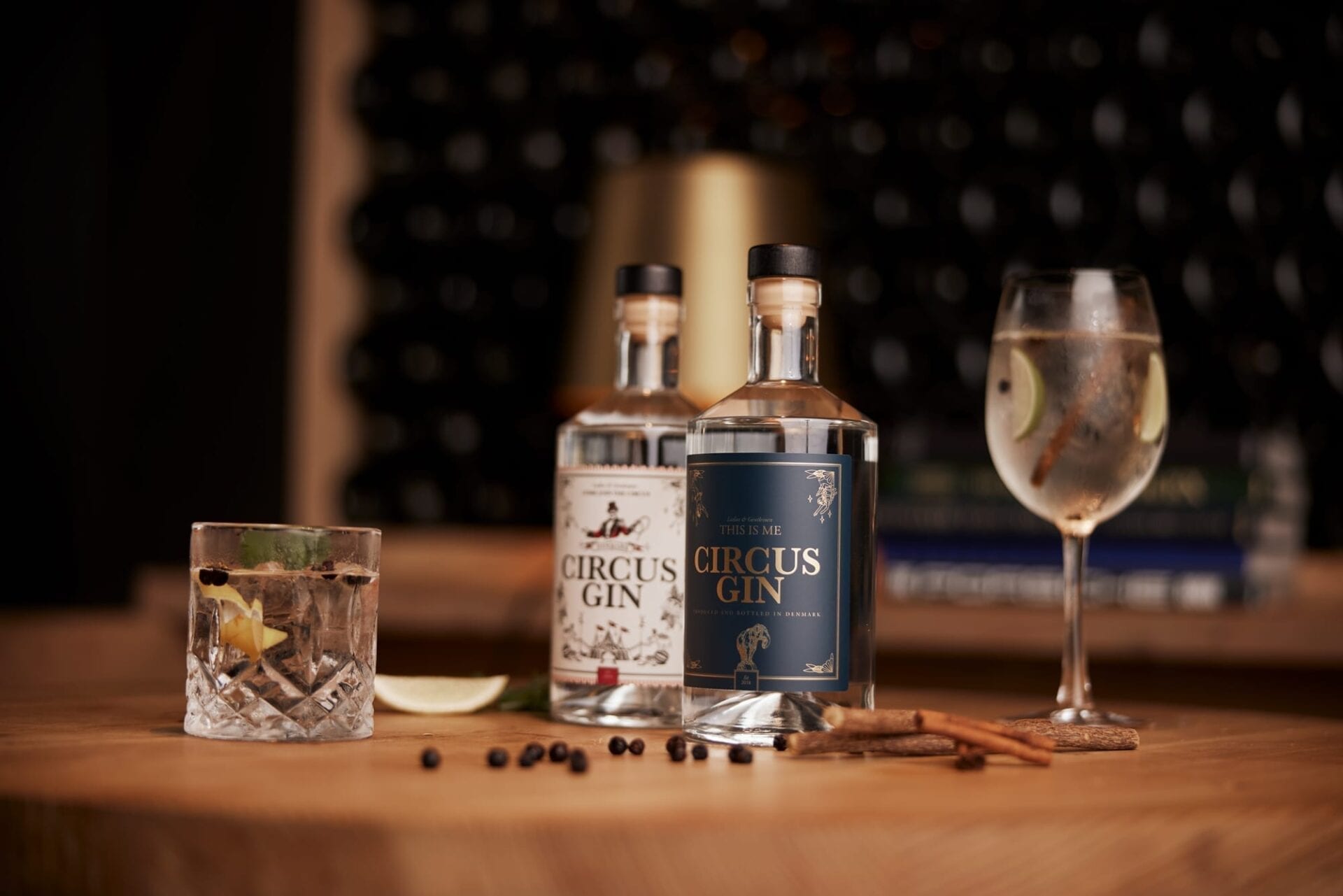 "It's easy to make gin but the process of making a great gin takes time and dedication"
The great taste of Circus Gin is created by focusing on our base spirit and the quality of our botanicals.
Buy online
The perfect Gin & Tonic
Circus Gin is a Danish Premium gin distilled on a traditional copper still, which unlike large commercial "column stills" gives a more intense taste and round feel. Founded in 2018 with focus on quality.
We use the infusion method "infusion box", which means our *botanicals are in a basket inside the copper boiler. The alcohol vapors gently extract the taste of our botanicals and the fresh and pure taste of Circus Gin is founded. All this magic happens in a small distillery located in a city named Kolding, Denmark.
Cocktail recipies